Forage macaroons red fruits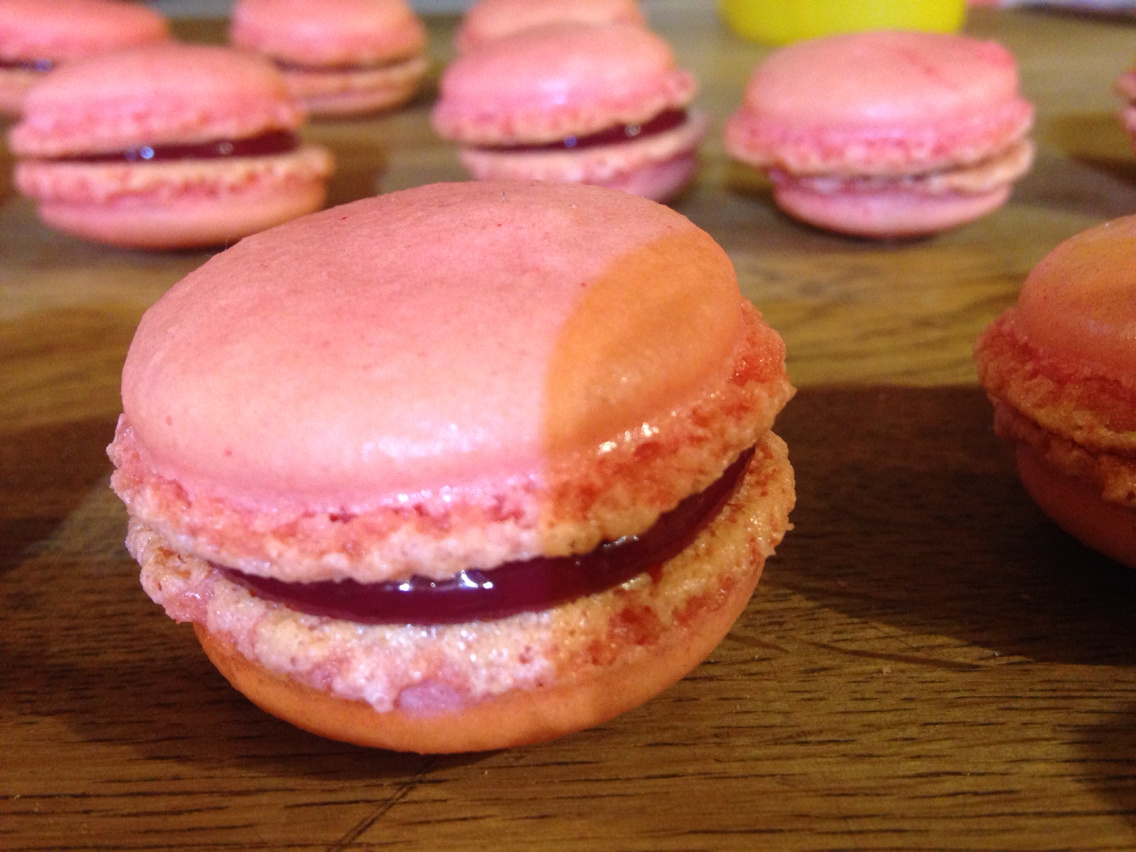 I made these macaroons but the fodder is done at" pif "I do not have exact proportions .... I'll do the best ...
Ingredients for fodder:
300 g frozen red fruits, 100g icing sugar, 150g white chocolate. In a saucepan put the frozen fruit and the icing sugar. Heat over low heat, stirring frequently. And it's bubbling five to 10 minutes to make sure the fruit is thawed well cooked and boiled. Add the white chocolate crushed coarsely, mix well to melt. Rectify the sugar if you find that there is still too much acidity to add a little sugar. Mix well until chocolate is melted. With a blender dipping mix as much as a soup so that there are more chunks. Let cool completely, then put in a disposable piping bag, until the mixture cools completely and thickens. Stuff the macaroons once the mixture has thickened.